About Us
Corisco is full service construction and landscaping company offering a variety of renovation, innovation and maintenance services.
Since 2002 our business has remained focused on meeting the needs of our clients by building quality into every project.
Clients
Since 2002 our business has remained focused on meeting the needs of our clients by building quality into every project.  Whether we are working on Industrial, Commercial, or Residential, Corisco is dedicated to providing its clients with superior results. When a client chooses Corisco to build their project, they have partnered with a team of talented construction professionals that have the resources and knowledge required to build a quality project – safely, productively and on time.
Safety
Safety First - Corisco is focused on the safety of our workforce. This is demonstrated in everything we do, from the start of the day on the job with our Morning Action Plan, to the total management support. Our culture is defined by our people taking personal responsibility for their safety and the safety of their co-workers.
People
The foundation of our success has been built by the integrity, dedication and talents of our people. This team has provided Corisco the opportunity to grow. With a commitment to "do the right thing" and a passion for building, our team has earned the reputation amongst our clients as reliable, hardworking, and professional.
Capabilities/Resources
We self-perform more than eighty percent of our work and own a fleet of major construction equipment. Our hands-on experience and equipment enables the project team to have the right people and equipment on the job when it is needed. This flexibility maximizes our productivity and allows us to complete the job on time. Corisco has the capabilities and equipment to build it.

If you are a potential client in search of a general contractor, we encourage you to take this opportunity to explore our website and learn more about our organization.

City of Chicago General Contracting License

City of Chicago Home Repair License

City of Chicago MBE & DBE Certification

IDOT-DBE Certification

Union Landscaping Local 150 Certification
Memberships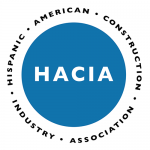 Nicolas Lopez - President
Experienced General Contractor for 10+ years
Solid Experience and Expertise
Quality Workmanship
Self perform - Crew of more than 15
Reliability
Flexibility
Quick Response Time
On Time, On Budget
We want the business!